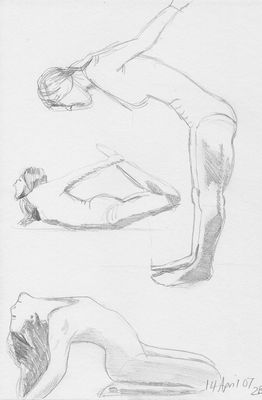 I need to improve my figure drawing, but I've done very little life drawing.  When I do get to a life drawing class, I'm hampered by being terribly slow. 
I got the idea for using a Yoga book from Christeen, and am hoping that although these aren't from life, they will teach me something about the figure that will help when I come to draw from life.
By the way – I've now been drawing daily for a whole month.