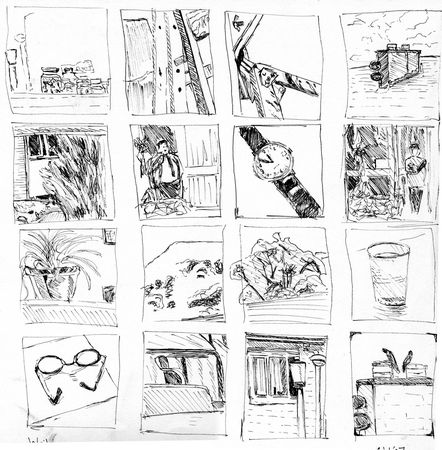 I drew this whilst waiting for the moderator to visit our class at college last Wednesday.  Drawing lots of little tiles is quite a good way of filling in time when you know you may keep being interrupted, as there isn't too much to concentrate on at any one time.
The moderator looked at my work and seemed happy.  He was there to see that the college tutors were doing their job properly, which I'm sure they are.  So I'm now finished college for this year, and should even have a qualification in Art and Design!  I have no idea when I will formally find out what result I got (if any) but I do know I've done enough to pass.
So, the summer beckons (damply so far) and I plan to do more walking, more sketching, and lots of artwork.  I'm in the middle of a few projects right now including an oil painting, a 3D wire doll, and something to do with childhood photos.