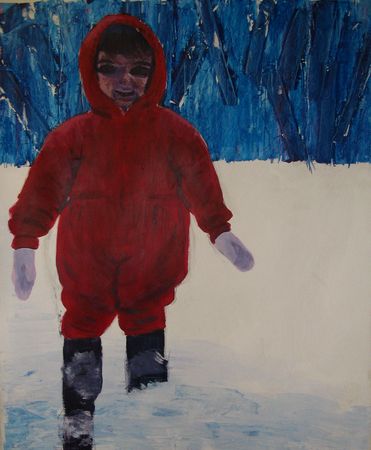 My intentions for this painting were to play with textures, and to paint a face (just to prove whether I can or not).  I created the 'woods' in the background by applying strips of fabric, tissue paper and newspaper, covering all this with white emulsion (I'm economising) and then scraping acrylic paint over the top with a credit card.  I also created texture in the foreground with tissue paper.
The face was a challenge!  The lighting in the original photo is very dark, which is why I've used purples and the eyes look so dark.  At least, as a fellow student commented, the whole thing does look cold!
Acrylic on cardboard, just under 3ft by 4ft.