I will be holding my first solo exhibition in The Meeting Room Gallery at South Square from 2nd – 28th July 2011.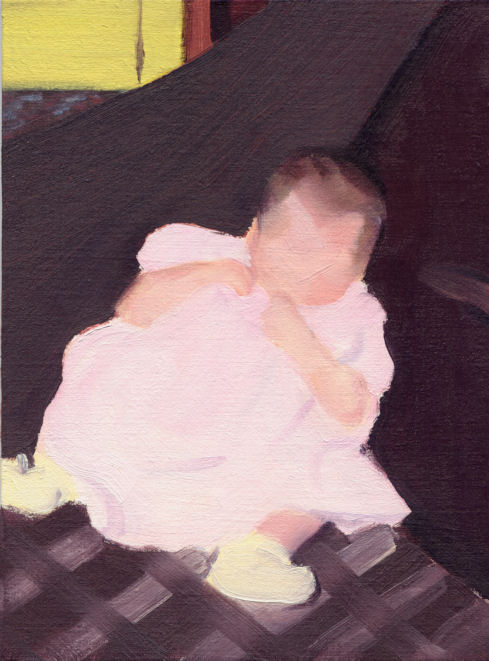 Normal opening hours are 12-3pm Tues-Sun, but please check with the gallery before you visit – 01274 834747
I work from family photographs, asking questions about photography and its role in capturing the 'truth' of our past.  I'm curious as to why we take snapshots, particularly of children, and use painting to visually explore this.  I work intuitively, often leaving out detail.  I'm interested in how this leaves ambiguity for the viewer to project their own families, memories and stories onto the paintings.  For this exhibition I have created small panels, perhaps reminiscent of the tradition of painted miniatures which preceded photography. The images, developed from mundane family snapshots, explore questions of surveillance, child development, and identity.