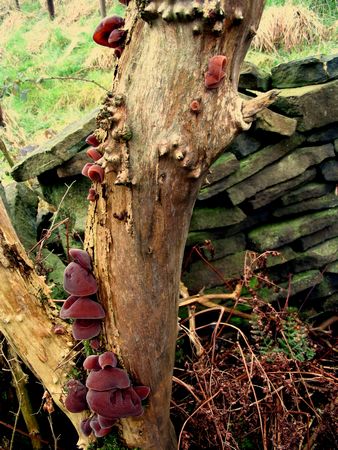 I saw this tree as we were walking up to the moors today, and was intrigued by the knobbly, almost spikey texture, and the fungi which are like folds of dark coloured flesh.
It was a relief to get up to the moors.  I needed to find a bit of height, fresh air and perspective, and the moors give you that.  There is a standing stone on the Calderdale Way where traditionally people leave coins in the top.  I usually give it a hug instead.  There is something very stable, grounding and timeless about stone.  Which is what I needed after a whole day yesterday spent trying to set up a wireless router. 
No writing done yesterday (apart from endless entering of technical stuff which definitely doesn't count), so today I shall find out where I've put my ink cartridges, refill my pen and write.