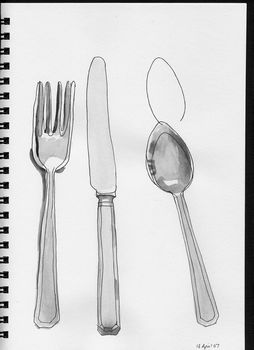 OK, so this isn't a fabulous drawing.  But it is my daily drawing practice.  I drew it straight with pen, and just drew again over the lines that didn't work first time.  I also attempted a simple monochrome wash – I'll practice this more I think.
Do you ever have those days when you think 'that's it, I really can't draw'. 
That's how I feel just now – and I plan to keep drawing right through those days, because I know something will happen and I'll suddenly be out of the other side again.  That's just what seems to happen.