Welcome (rather belatedly) to 2007.
As we are imminently moving house, things have been rather hectic but I've finally managed to squeeze in a drawing.  The EDM challenge (one of them) was to draw a gift.  This is a candle holder, and was a gift from my sister and brother (not)-in-law.  I've drawn it using my new Staedtler Mars Pencils (a gift from my Gran) and they are comfortingly smooth and silky to use.  They hold their point too.  I shall enjoy using them.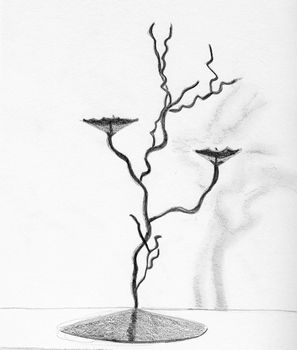 Today the letting agent confirmed that all our paperwork is in order, so we are definitely moving on the 19th.  Things may go a little quiet round here.