I fancied having a go at drawing with an ink pen.  I don't have a proper drawing pen (the type with a nib) so I used a Parker fountain pen.  I quite like these quick sketches.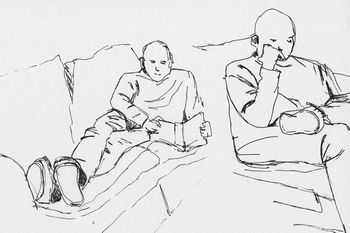 We visited Dean Clough galleries in Halifax at the weekend (well worth a visit) and I saw some drawings there done in biro.  Inspired to have a go, I came up with … this.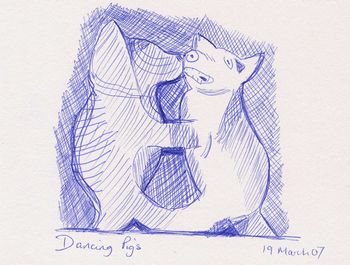 Oh well, back to the drawing board.  Let's face it, I don't like writing with a biro, so why would I enjoy drawing with one?