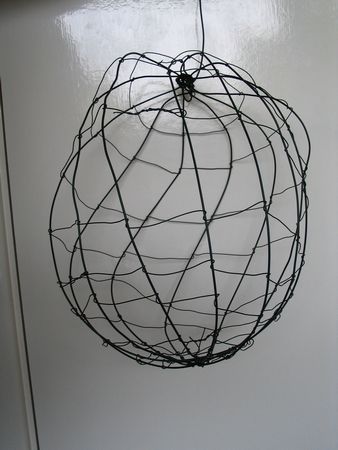 Step one: I made the two body sections using two thicknesses of garden wire.  The thicker wire forms the main structure of an oval-shape.  The thinner wire weaves around this to strengthen the structure.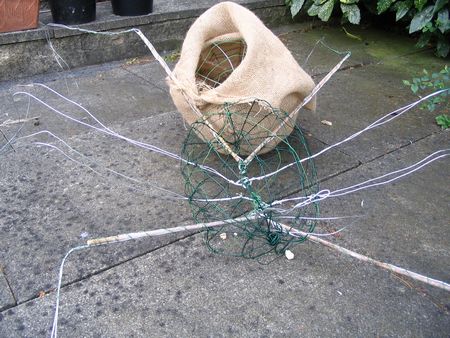 Step two: I made the legs out of double-thickness strong garden wire, and attached them to a wire running down the centre of the top body section ('prosoma').  They flopped about a bit, so I tied them down with lots of the thinner wire, and reinforced them in places with lengths of old garden cane.  I started to cover the back section with hessian, but it looked like a body in a sack, so I decided to use cut strips of hessian instead.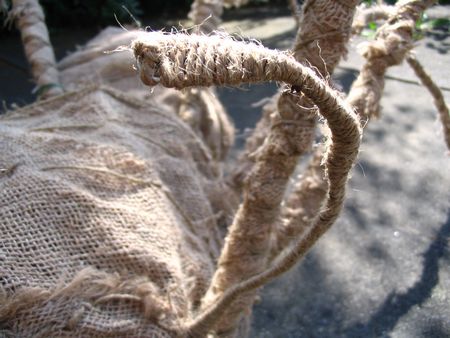 Step 3: I covered the spider with strips of cut hessian (rough sacking material), binding and stitching it with rough garden twine.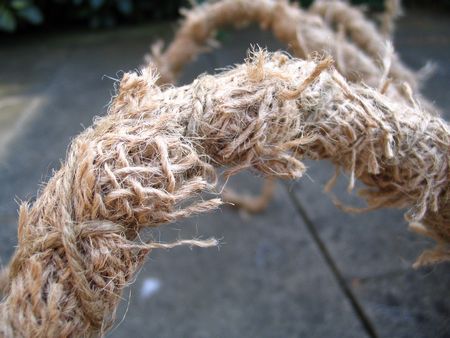 Detail of wrapped leg.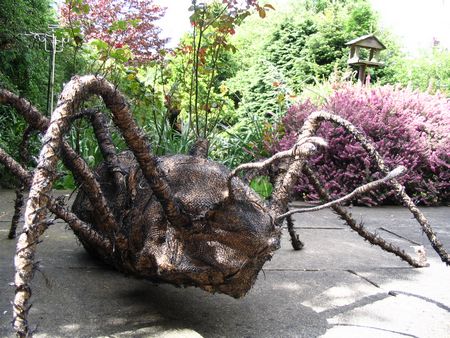 Step 4: I lightly painted it with matt black outdoor paint, leaving some of the hessian colour showing through.  This gives it a rather scarily realistic colour and markings.
If I did it again, I'd do it differently.  Attaching the legs is most problematic – I think they should have been attached to a stick-structure in the centre.  Also, the body might be stronger if it was made from chicken wire, but it would be harder to get the right shape.