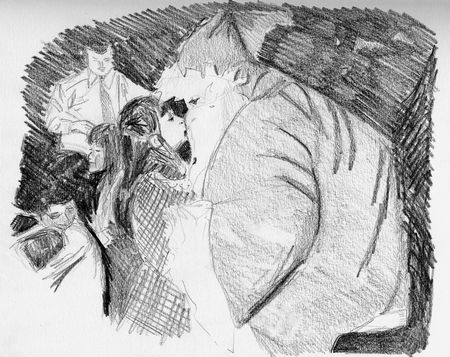 5b pencil drawing in sketchbook
I've been having a bit of a fallow period art-wise, having been busy with other things, and with less going on at college.  I'm having to learn how to pick myself up, and work out what things will get me making art again.  Drawing in my sketchbook seems to work – my sketchbook is like a cosy room where I can go and draw in privacy, and I don't have to show anyone if I don't want to.  Another activity which is getting me inspired to start 'doing' again is reading about art.  I picked up my copy of Artists' Newsletter and started to read some articles, and that's doing the trick nicely.
What kinds of things get you making art again after a fallow period?